BDS-PN-B(Square Plate)0.1g| Weighing Coffee and Tea Tools Teaching scale Jewelry Scales Electronic Balance Precision balance 0.1g
The PN-B equipped with high-precision sensors not only undertakes the weighing needs of traditional weighing industries such as jewelry, gold, jewellery, medicine, etc., but also breaks into the teaching scales field because of its super anti-overload function.
Among them, it is used as a teaching scale for subjects such as chemistry and biology. In addition, PN-B Precision balance teaching scales has also penetrated into people's lives as a tool for daily weighing coffee and tea tools, which facilitates people's lives and improves people's quality of life.
At the same time, it has the RS232 standard and is designed to comply with the weighing and measurement regulations of various countries.
Click to check the same series of products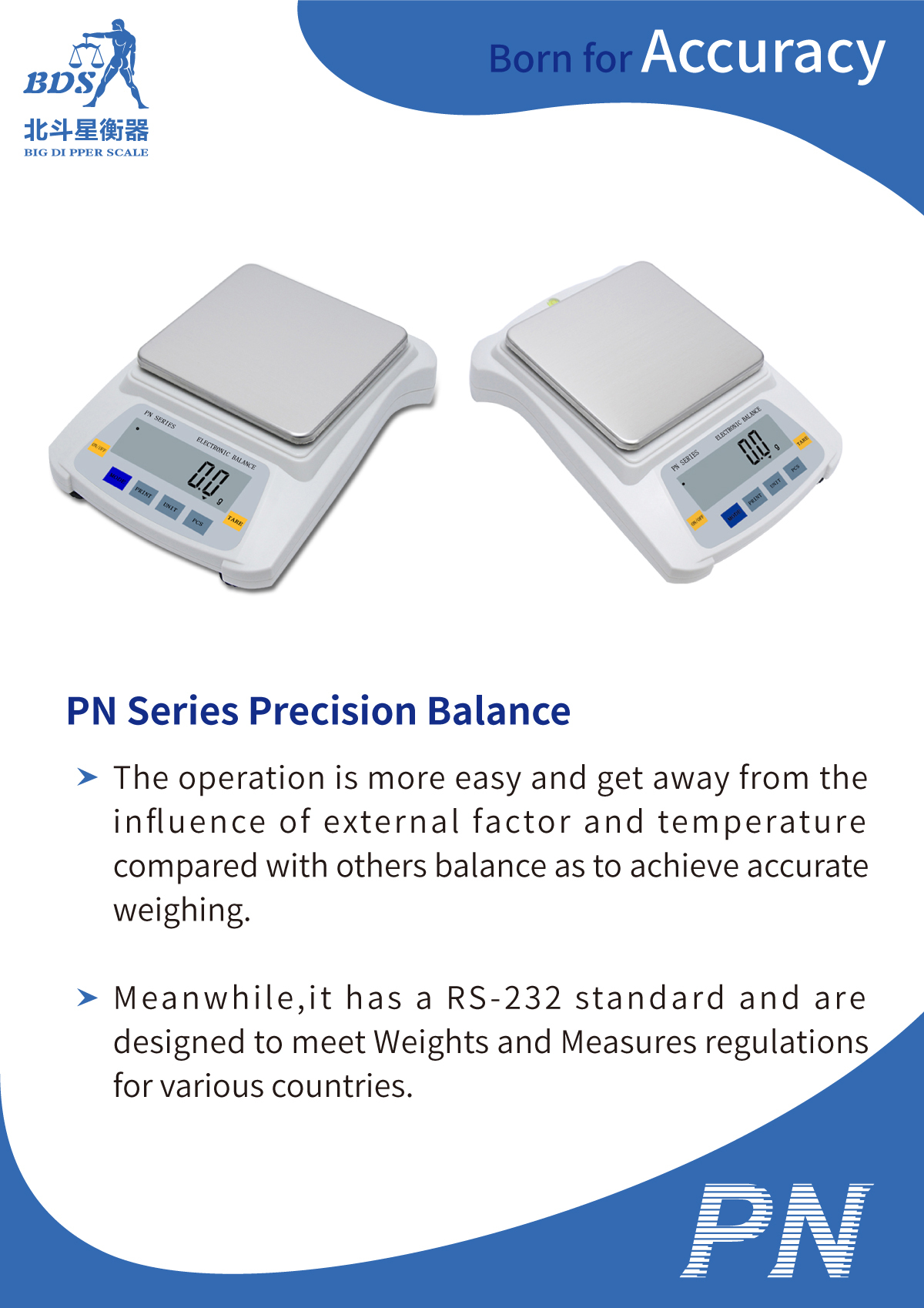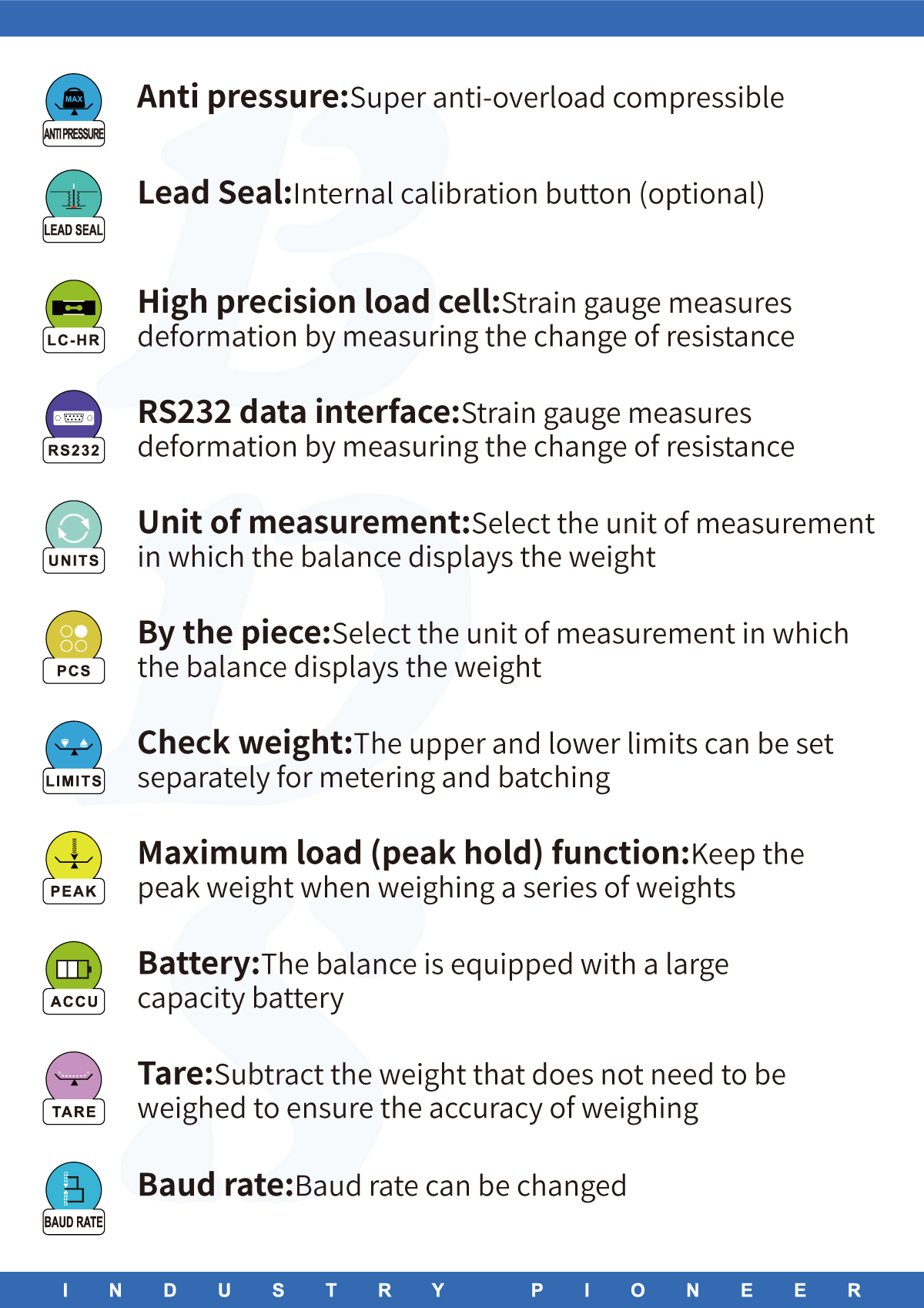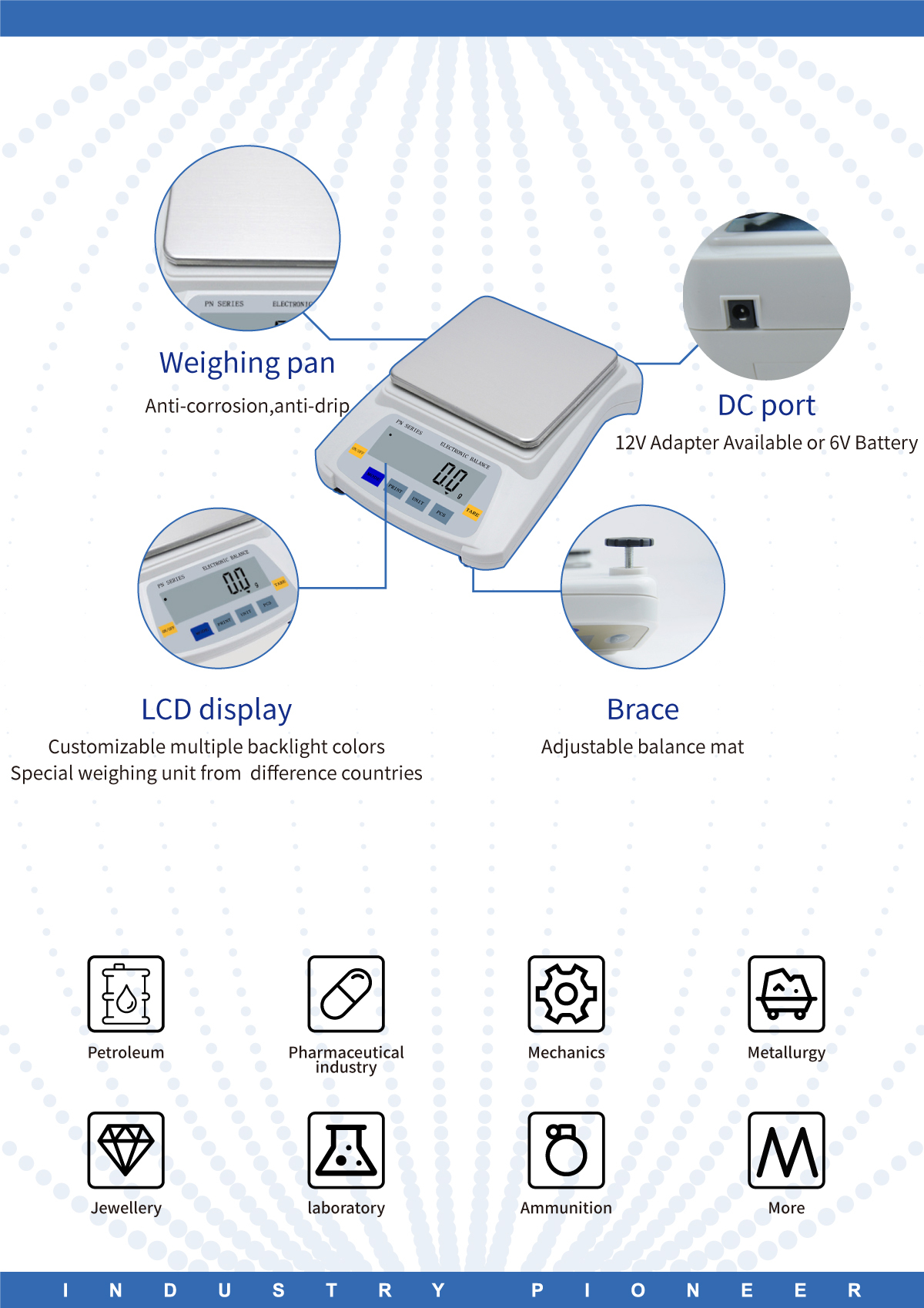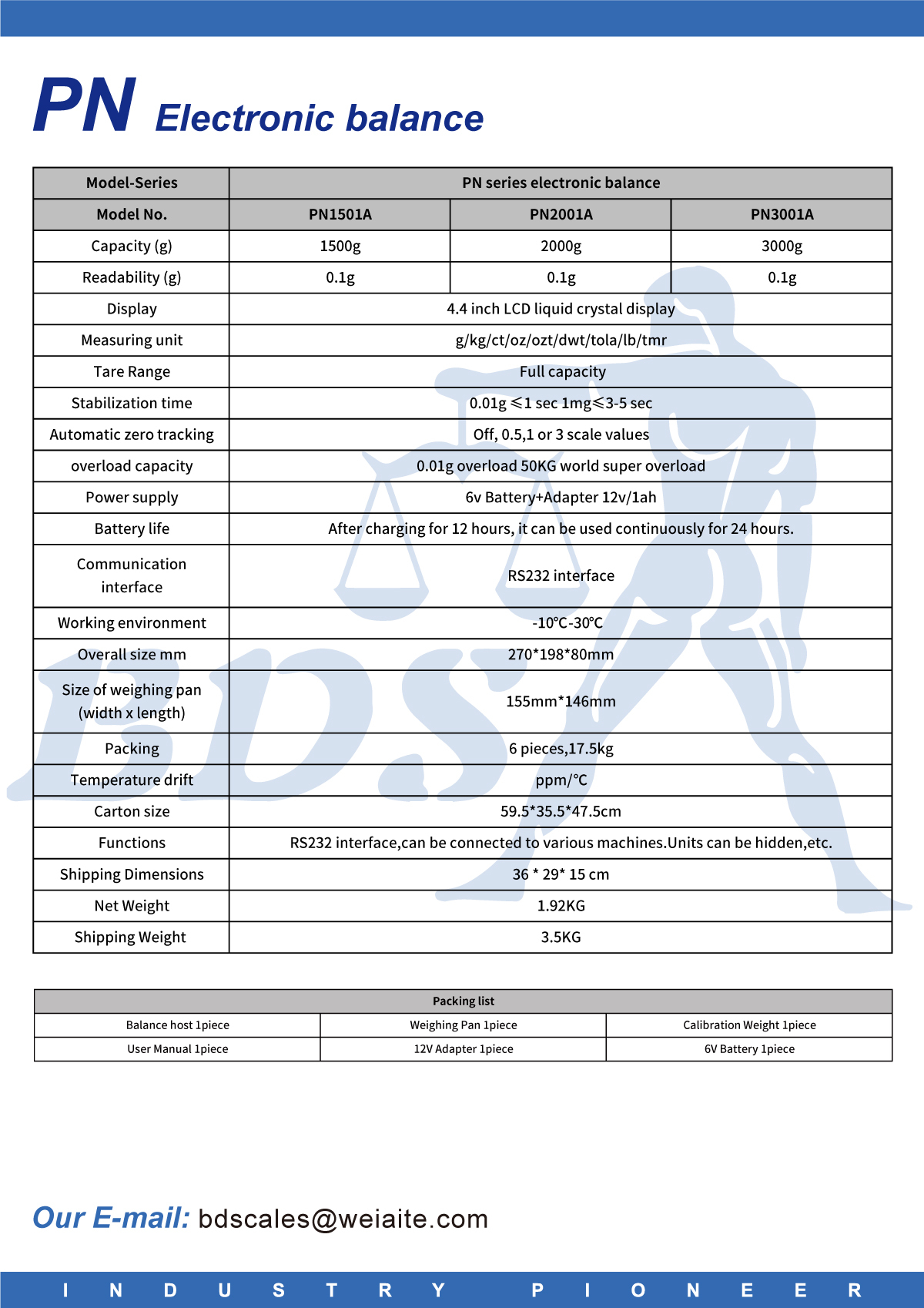 Category:

Weighing Scale,Teaching scale,Precision balance
Specifications:

Scale size : 270*170*80mm,Platform size : 155mm*146mm,Packing :6pcs/carton,17.5KG,Shipping Weight: 17.5KG,Carton size :51.5 x 32 x 42.8cm,Power : battery 6v + adapter 12v/1ah(include)
Features:

High-precision straining resistance sensor,Strong anti-overload function,Optional power saving mode,With LCD display, blue backlight (optional),Operating temperature: 10 to 60 ℃
Purpose:

Business,Industry,Laboratory,Coffee and Tea Tools,Teaching scale
Packing list:

Balance host 1piece,Weighing Pan 1piece,12V Adapter 1piece,6V Battery 1piece,Certificate 1piece,User Manual 1piece