BDS-PN-A-0.01g| Digital Electronic Balance Jewelry scale Labratory balance Precision balance Laboratory analytical balance 0.01g
The cost-effective PN-A Labratory balance Digital Electronic Balance Precision balance provides accurate weighing results for optimal repeatability.
Therefore, PN-A-0.01g Labratory balance can be used in various industries such as jewelry, hardware, gold, metallurgy, cosmetics and so on.
For laboratories requiring higher precision, PN-A-0.01g can also meet the requirements. Therefore, PN-A can be used as a different weighing tool for jewelry scales, gold scales, cosmetics industry balances, laboratory balance, Precision balance, and laboratory analytical balance.
Click to check the same series of products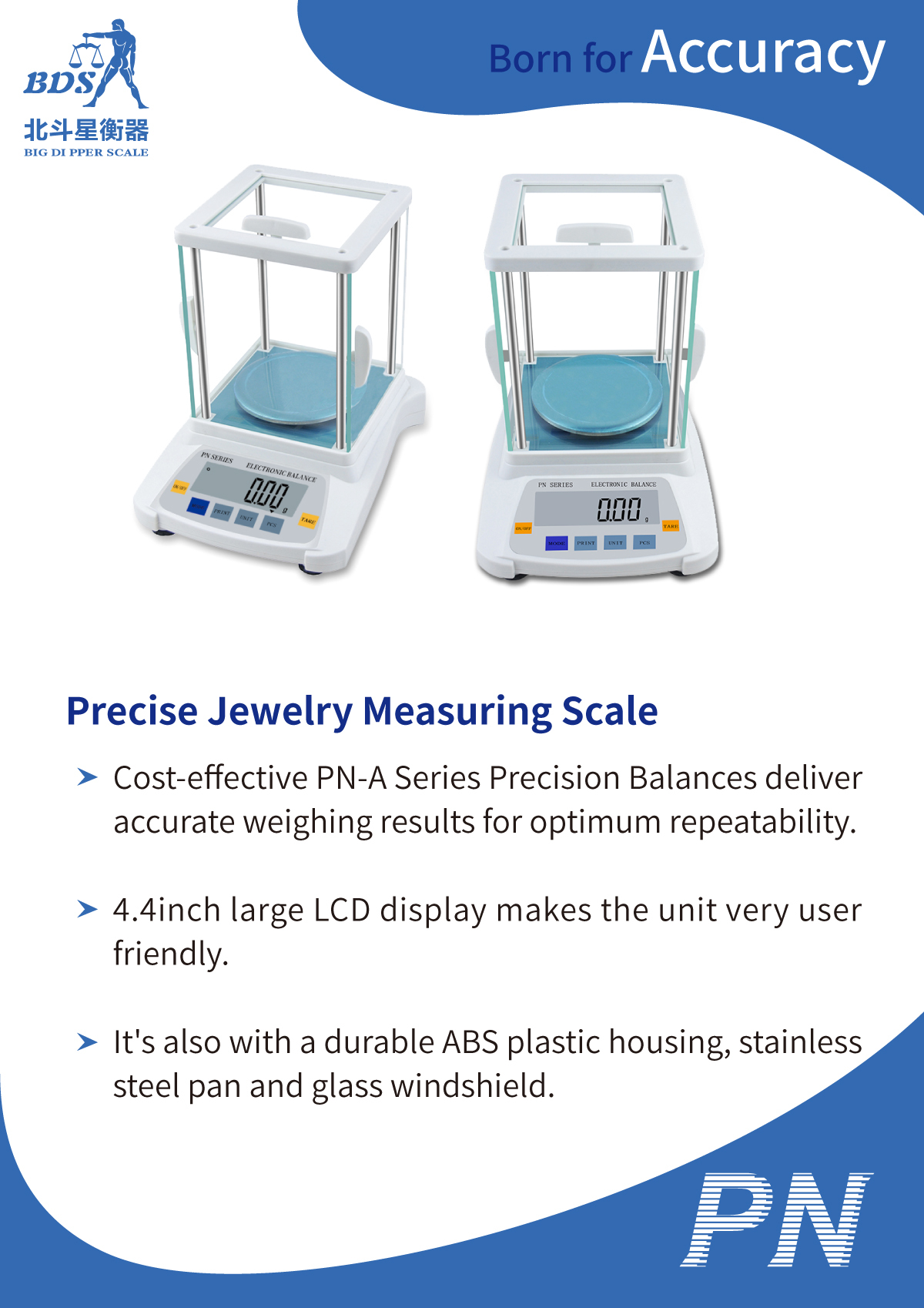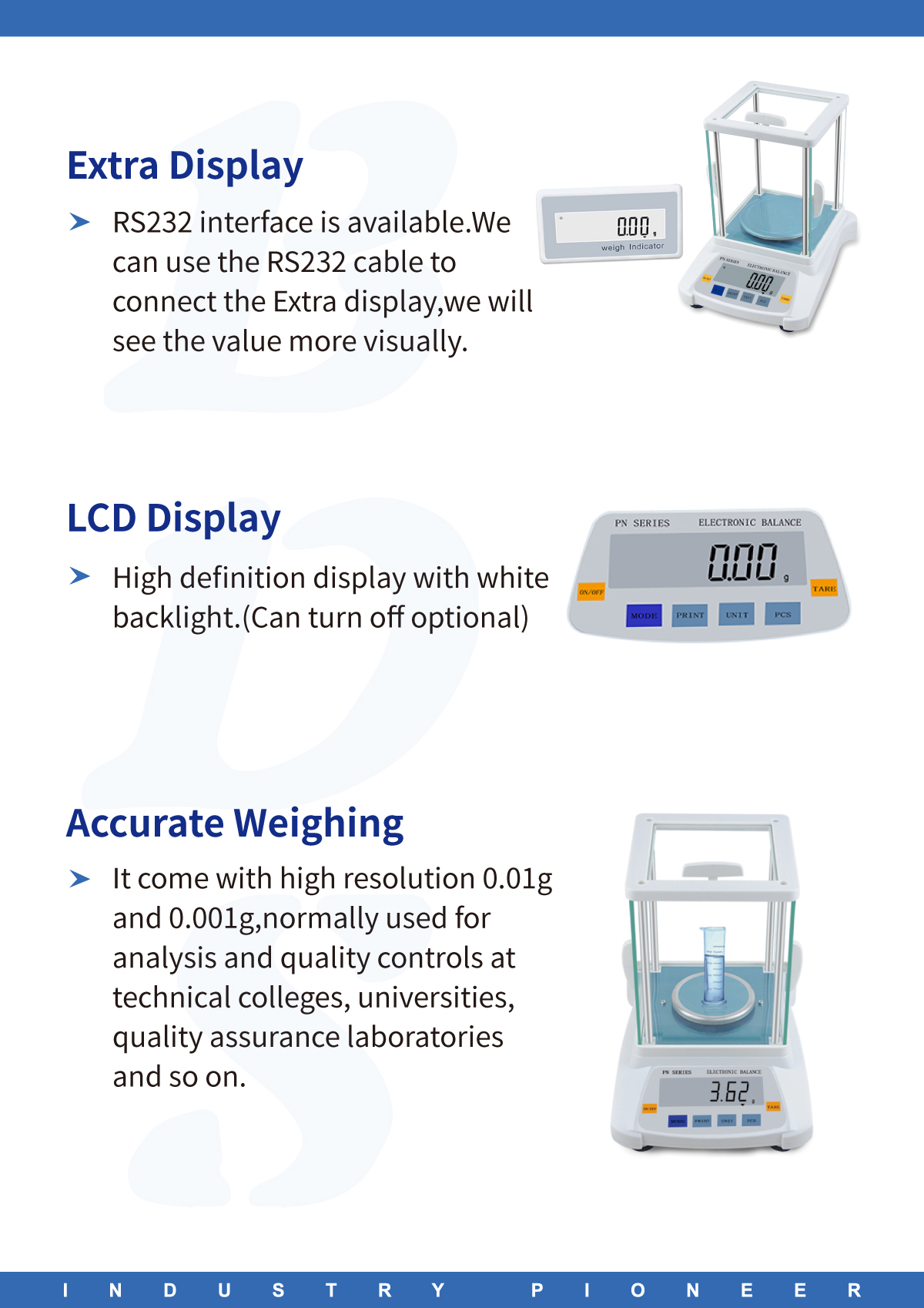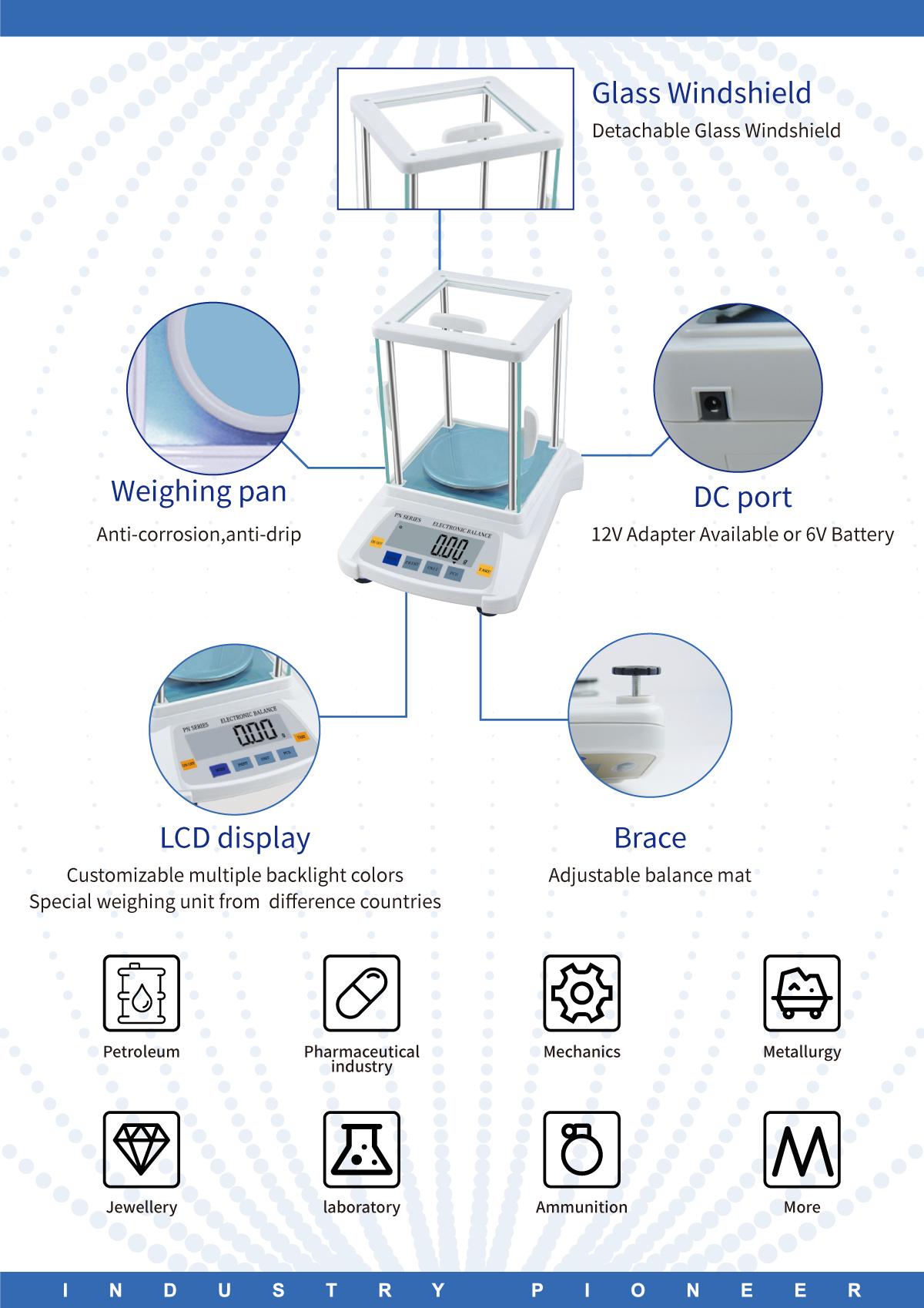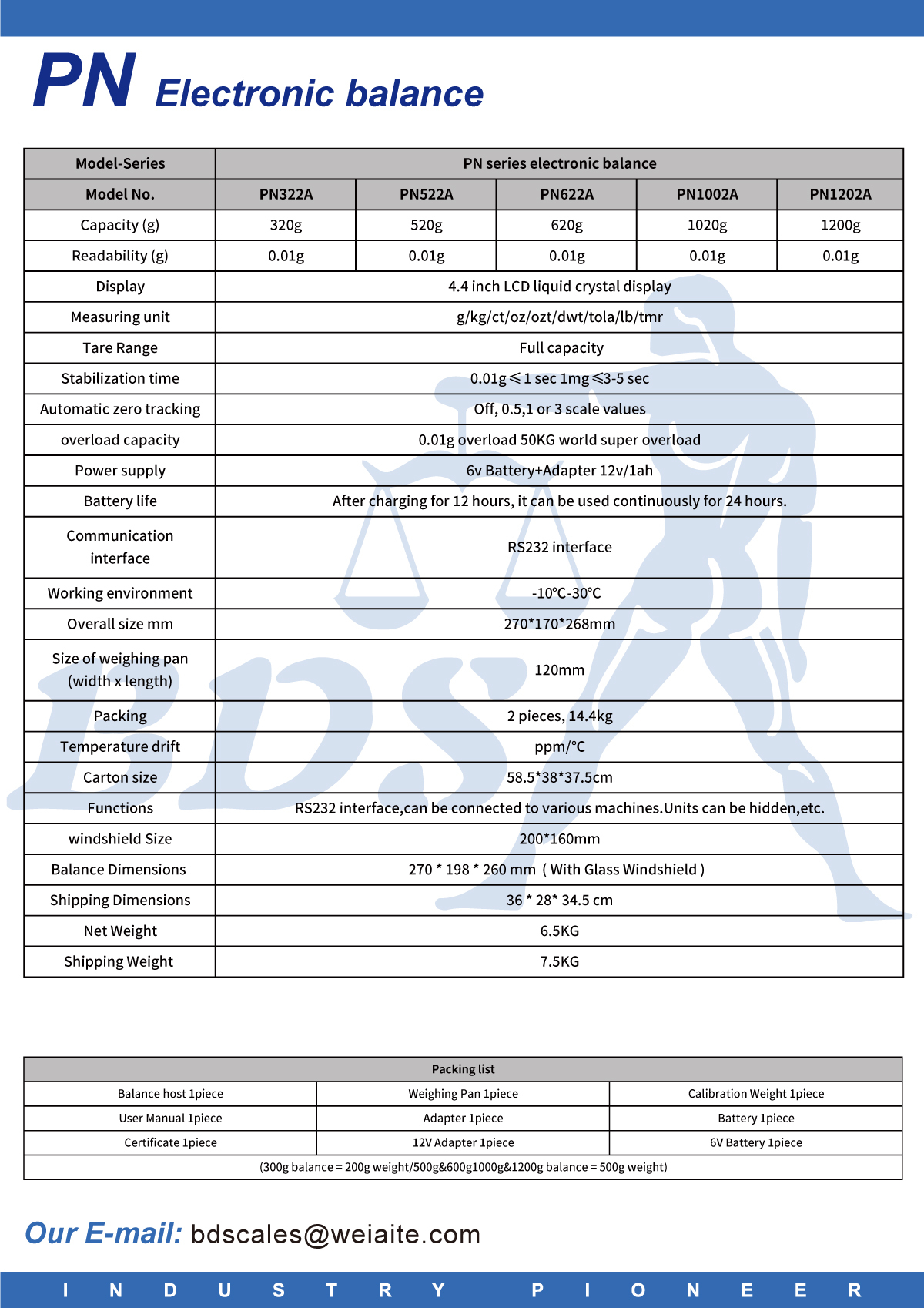 Category :

Jewelry scale,Labratory balance,Precision balance,Digital Electronic Balance
Specifications:

Scale size : 270*198*260mm,Platform size : 120mm,Packing :2pcs/carton,14.5KG,Shipping Weight: 17KG,Carton size :58.5 x 38 x 37.5cm,Power : battery 6v + adapter 12v/1ah(include)
Features:

High-precision straining resistance sensor,Strong anti-overload function,Optional power saving mode,With LCD display, blue backlight (optional),Operating temperature: 10 to 60 ℃
Purpose:

Business,Industry,Laboratory
Packing list:

Balance host 1piece,Weighing Pan 1piece,Adapter 1piece,Battery 1piece,Certificate 1piece,User Manual 1piece,Calibration Weight 1piece