BDS-DJ-A(Acrylic Cover)| Jewelry Boxes Precision Jewelry balance Laboratory balance Precision balance Eelctronic balance
Electronic balance BDS-DJ-A (Acrylic Cover) is a laboratory balance with light weight and high precision, suitable for different purposes.
Such as laboratory balance, jewelry boxes and precision jewelry balances.
The moveable acrylic windshield makes it easy to clean.
There are five different weighing capacity: 300g, 500g, 600g, 1000g, 1200g.
Click to check the same series of products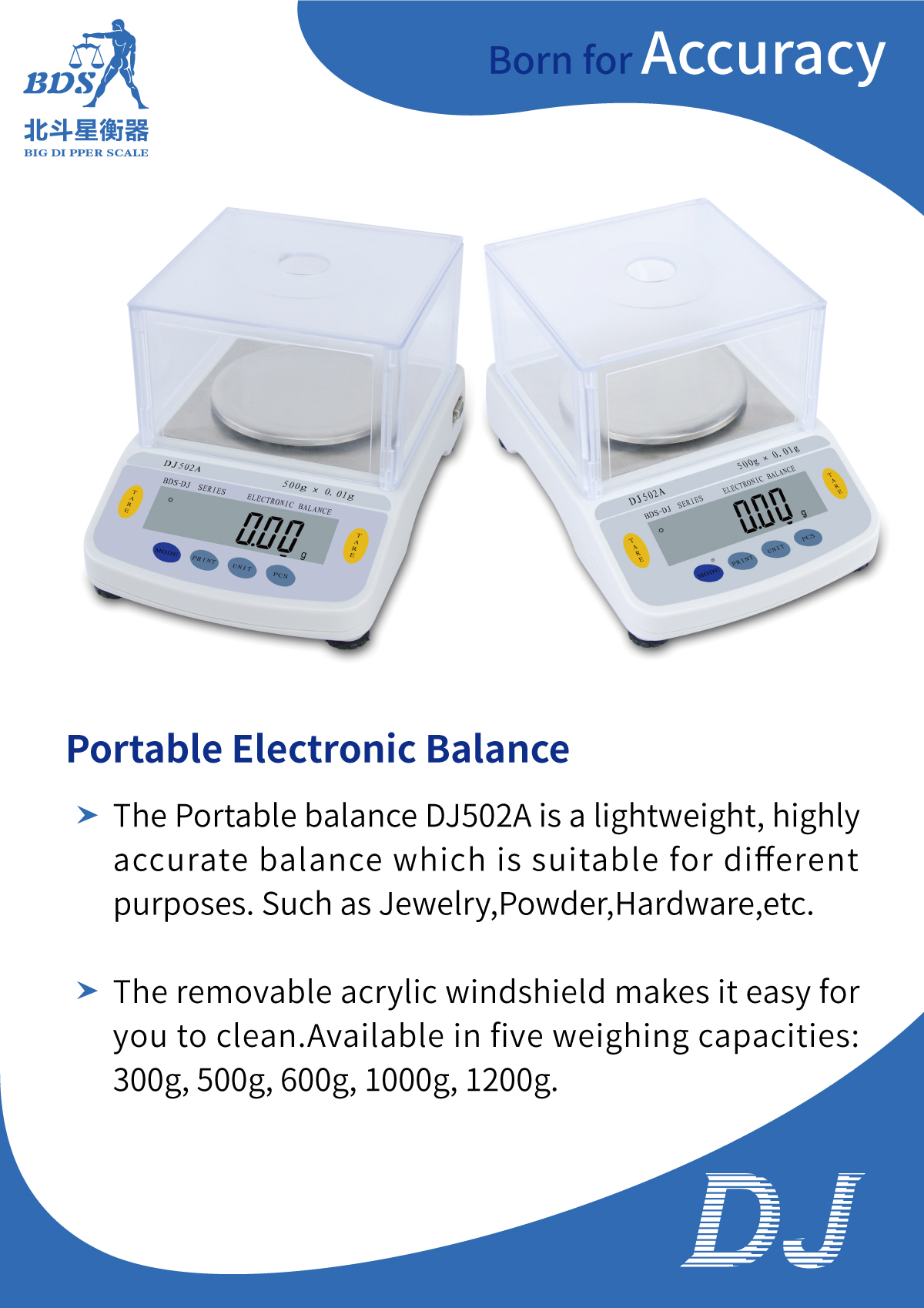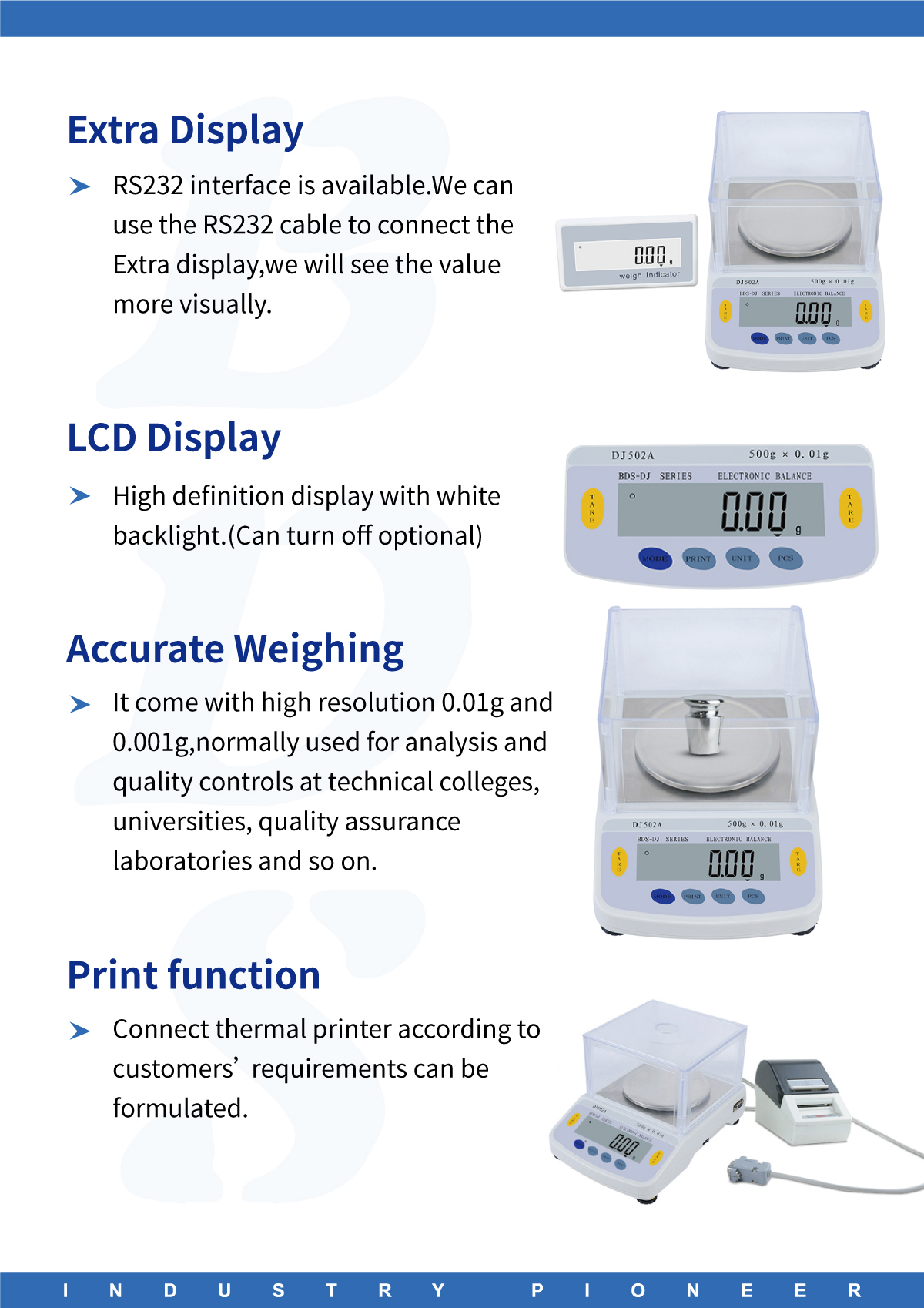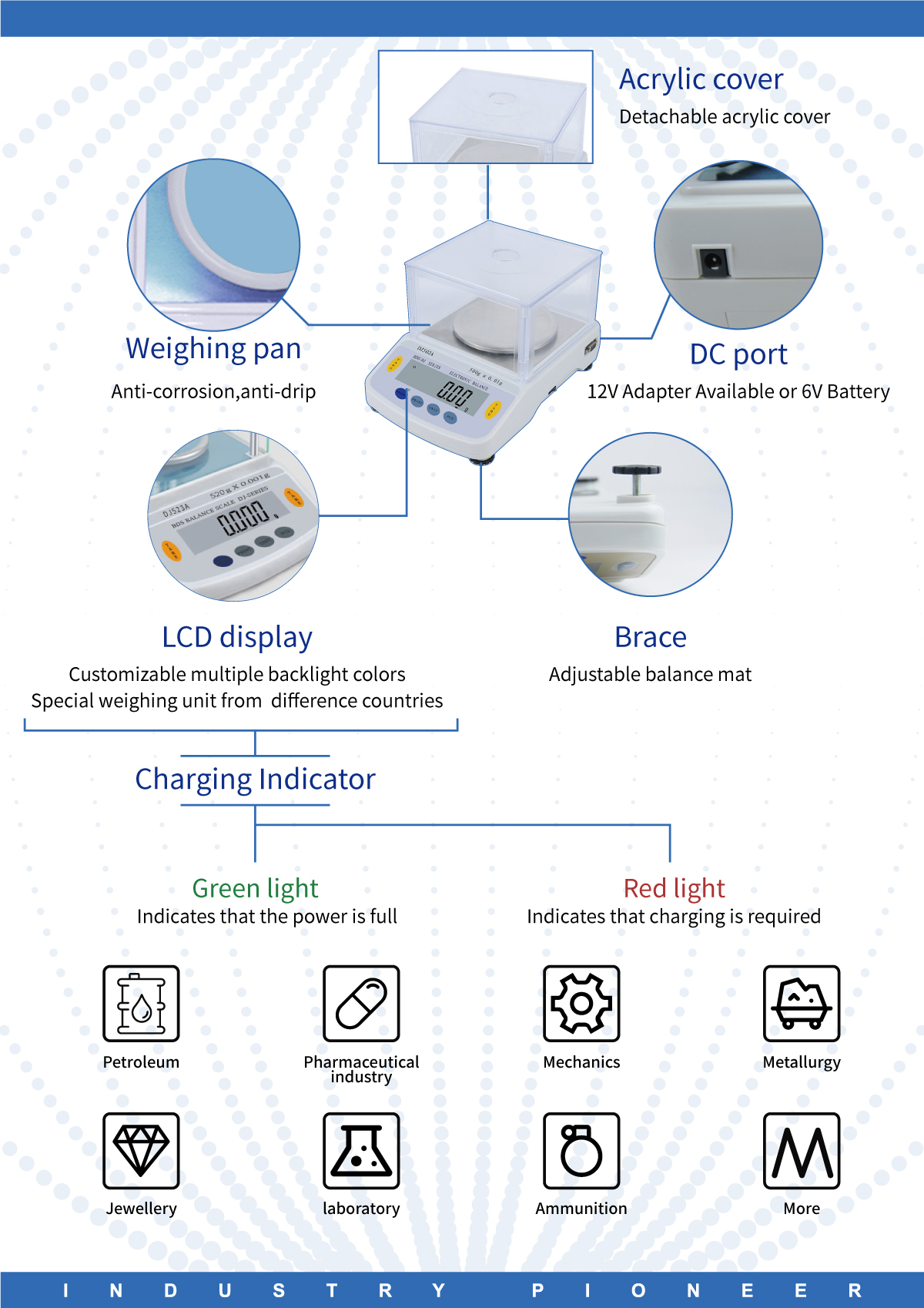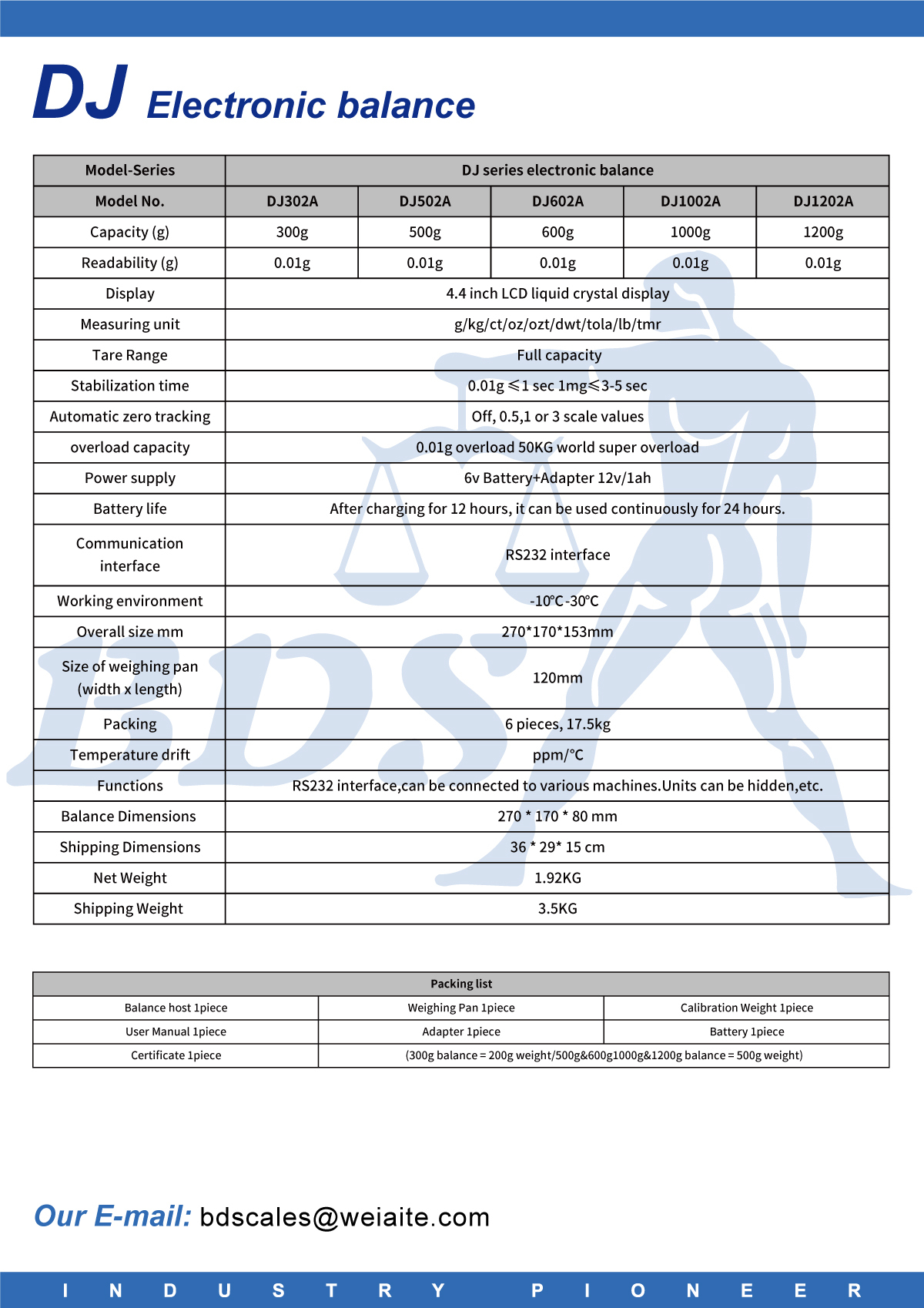 Category :

Weighing Scale,Electronic Balance,Laboratory balance,Precision balance,Precision Jewelry balance,Jewelry Boxes
Specifications:

Scale size : 270*170*80mm,Platform size : 120 mm,Packing :6pcs/carton,17.5KG,Shipping Weight: 21KG,Carton size :59.5 x 35.5 x 47.5cm,Power : battery 6v + adapter 12v/1ah(include)
Features :

High-precision straining resistance sensor,Strong anti-overload function,Optional power saving mode,With LCD display, blue backlight (optional),Operating temperature: 10 to 60 ℃
Purpose:

Business,Industry,Laboratory balance,Precision balance,Precision Jewelry balance,Jewelry Boxes
Packing list:

Balance host 1piece,Weighing Pan 1piece,Adapter 1piece,Battery 1piece,Certificate 1piece,User Manual 1piece,Calibration Weight 1piece